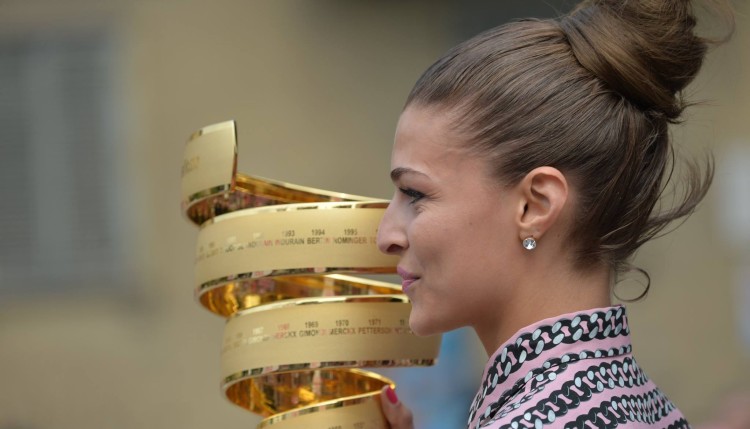 47
Powoli wznawiam treningi nawet jeśli wciąż odczuwam zmęczenie po Giro
Bardzo się cieszę, że pojechałem tegoroczne Giro w dodatku w polskiej drużynie. Nawet jeśli było bardzo wymagające, z walką każdego dnia od startu do mety.
Spojrzałem na przykład na stratę dwudziestego zawodnika, tzn mniej więcej do miejsca gdzie codziennie trzeba jechać do końca, nie odpuszczając. W poprzednich latach oscylowała w granicach 30-40min. max 50min. rok temu, w tym roku blisko 1h20min.
W naszej drużynie super atmosfera i współpraca, każdy starał się dać z siebie wszystko. Nawet jeśli zabrakło "kropki nad i" to był to dobry dla nas wyścig. Byliśmy obecni w większości odjazdów, często również widoczni w końcówkach.
Ja na pewno liczyłem na inne Giro, najpierw po upadku w Genui odpuściłem temat generalki, przejechałem drugi tydzień spokojnie myśląc o trzecim. A w trzecim tygodniu, nawet jeśli się zaczął całkiem nieźle, nie byłem w stanie nawiązać walki z najlepszymi. Głowa chciała, nogi nie nadążały, to znów głowa dała spokój.
Emocje z górskich etapów i całego Giro pozostaną. Ukłony i podziękowania dla wiernego bydgoskiego fanklubu, mniej licznego krakowskiego oraz dziesiątek kibiców którzy nas dopingowali i wspierali na trasie tegorocznego wyścigu.