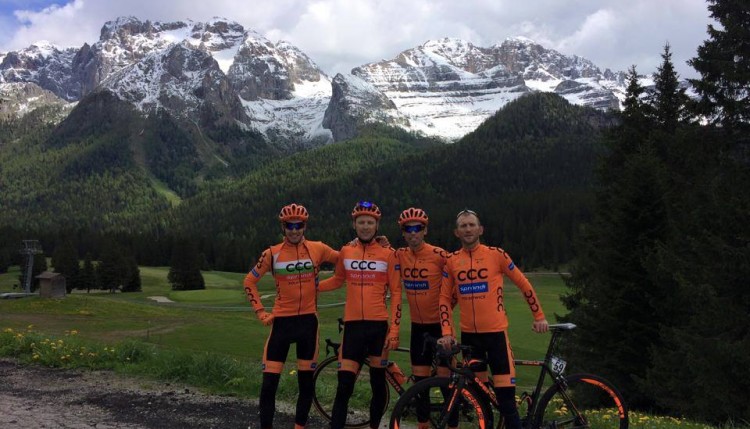 2 743
Wczoraj pierwszy prawdziwy górski etap
Meta na słynnym Madonna di campiglio, gdzie ostatni raz kończył się etap na Giro 16 lat temu. Meta która podobnie jak jutrzejsze Mortirolo najbardziej kojarzy się z Pantanim.
Pod pierwszy podjazd próbowałem pójść w odjazd ale skok za skokiem i nie dałem rady w decydującym momencie, zabrakło już nóg. Dalej było już lepiej, równe mocne tempo nie było dla mnie problemem. Passo Daone spokojnie za Astaną.
Również ze zjazdu starałem się jechać blisko, znając doskonale sam zjazd ale trafiliśmy na Inxaustiego który zaczął robić dziury starając się pomóc w ten sposób Amadorowi, no i to mu się udało.
Jutro idealnie by było odjechać pod pierwszy podjazd ale tak jak i wczoraj zapewne będzie próbować mnóstwo osób i to sami górale. Pięć podjazdów, 4500m przewyższenia i ciężkie Mortirolo w środku. To będzie ciężki ale piękny dzień jeśli tylko się pogoda nie popsuje.