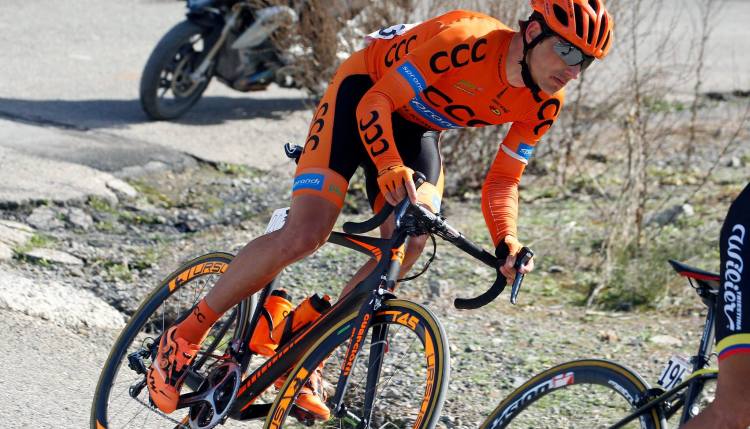 48
Ale numer!!!
Po niedzielnym wprowadzeniu 300km na Sanremo (i walce do mety), Pater wygrywa pierwszy etap Vuelta Catalunya.
Historyczne pierwsze zwycięstwo w wyścigu z cyklu ProTour dla drużyny CCC. Prawie 60km potrzeba było by poszedł odjazd. Później trochę nie było komu ciągnąć a jak Saxo, Movistar i Sky zaczęli gonić to było już trochę za późno.
2'40" to dosyć dużo, patrząc na trasę tegorocznej Vuelty sądzę, że stać Maćka na pudło w klasyfikacji generalnej. No ale bez gdybania póki co, bo jutro już czeka nas sporo pracy.
foto: ccc