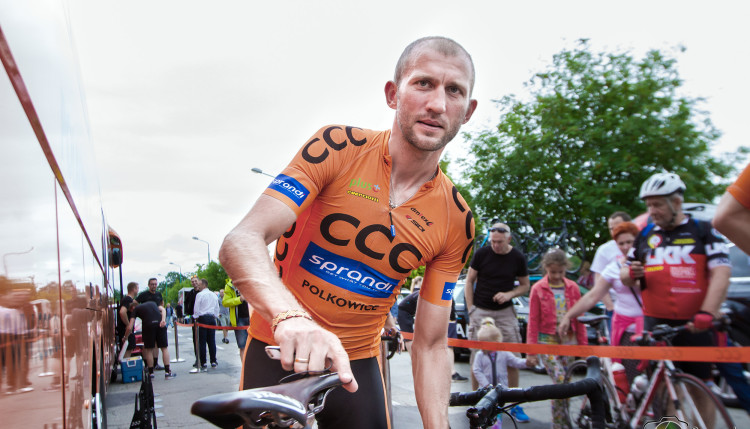 50
Mistrzostwa Polski nie skończyły się dla nas tak jak chcieliśmy
… nawet jeśli Patera dzielnie walczył do końca to brak medalu nie cieszy nikogo.
Od soboty zaczynam Wyścig dookoła Austrii, właściwie wygląda to na ostatnią w karierze poważną etapówkę, biorąc pod uwagę, że na start w TdP raczej nie mam co liczyć. Fajnie pewnie by było pożegnać się z kibicami na TdP, ale wiadomo, że CCC jako Polska ekipa musi wystawić najsilniejszy skład na nasz narodowy tour.
Jechałem TdP tylko sześć razy co prawda kończąc go trzykrotnie w top10, ale muszę przyznać, że tylu kibiców na trasie całego wyścigu to ciężko gdzie indziej zobaczyć.
 Muszę podziękować dużej ilości kibiców dopingujących mnie na trasie MP nawet jeśli nie jechałem wśród najlepszych walczących o medale, to tym bardziej było to bardzo sympatyczne.
Po ciężkiej przeprawie na TdSwiss na prawdę nie będę pisać z jakim nastawieniem jadę do Austrii bo samemu mi to ciężko ogarnąć. Wola walki jest, morale też…
foto: tmfoto.pl