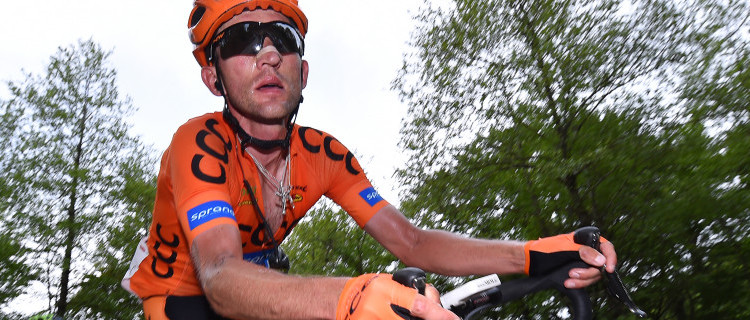 46
Moje najbliższe starty to dwa klasyki w Polsce …
… Łasaka i PUK w najbliższy weekend i później Czech Cycling Tour. Klasyki w Polsce to dla mnie zupełna nowość. Może poza MP, ale jeśli system ścigania jest podobny to lekko nie będzie.
Austrię ukończyłem w całkiem niezłej formie i mam nadzieje, że teraz po ponad miesiącu bez wyścigów nie będzie nic gorzej.  Trochę szkoda, że nie będzie mety pod górę w Czechach ale myślę, że jest gdzie powalczyć.
Zaczął się TdP, wyścig otwarty jak co roku, ale przez datę wyścigu po raz kolejny mówię, że faworytów trzeba upatrywać w zawodnikach co przejechali TdF i Polakach, którzy oczywiście czują ten wyścig inaczej, bardziej niż pozostali dla których jest to kolejny start w kalendarzu.
Sam nieraz mówiłem, że nie skończyłbym TdP trzy razy w top10, na tak trudnej dla mnie trasie gdzie generalka zamykała się w 30 sekundach gdyby to nie był TdP. Głowa kręci nogami…
Jeden ponad wszystkimi, Mistrz Świata ma u mnie 5 gwiazdek, pozostali po trzy i mniej.