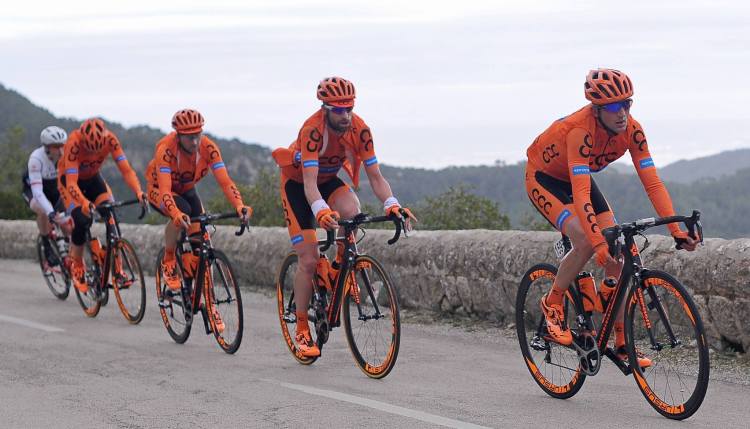 12
Debiut w nowych barwach CCC za mną
Trochę byłem spięty przed startem, ale już minęło. Przyznam, że jestem zaskoczony, po dwóch miesiącach spokojnej ale solidnej pracy noga kreci się bardzo dobrze, lepiej niż podejrzewałem. Tak jak nie było przez ostatnie dwa lata.
Wyścig jechaliśmy na Davide, któremu w samej końcówce trochę zabrakło. Jak sam mówił, brakuje wyścigów. Wiadomo, dla każdego to są pierwsze starty no i z wiekiem potrzeba więcej czasu by wejść na obroty.
Jutro kolejny start i też niełatwy wyścig. Trasa jak to tu na wyspie, góra dół, wąskie drogi, tak wiec ciężko i przy 180 osobowym peletonie niełatwo… do tego może być na mokro.
foto: ccc